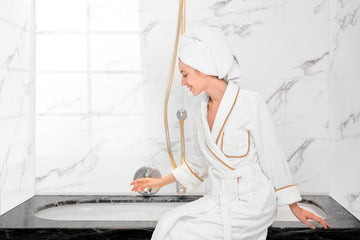 Why Duma Tiles
Suitable for all applications where hygiene is paramount
Fully waterproof and easy to install with its tongue and groove system
Quick and convenient, without drying time and joints
Benefits of Duma Tiles
Our range of products are composed of completely solid, UV resistant panels that provide exceptional durability
The lightweight design allows for easy handling and installation 
Suitable for renovations and new builds
our tongue and groove wall tile systems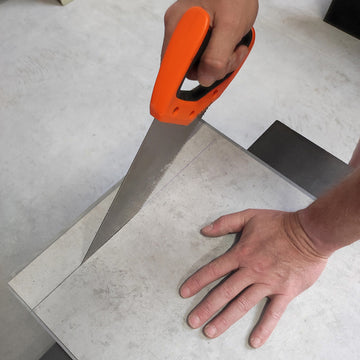 Easy to Cut
Dumawall Plus tiles can be cut with a utility knife, handsaw, jigsaw, and hole cutters for areas where circular cuts are required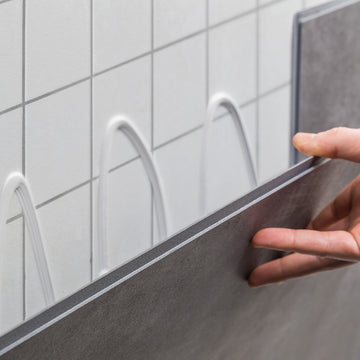 Easy to Glue on Old Tiles
Dumawall Plus makes it incredibly easy to cover old tiles, providing a hassle-free and quick solution to upgrade your walls.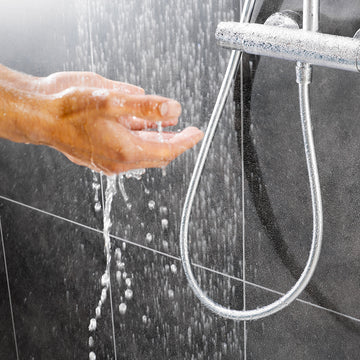 100% Waterproof
Dumawall Plus is fully waterproof, making it ideal for bathrooms, kitchens, and other high-moisture areas. Plus, it comes with a 10-year manufacturer's warranty, ensuring peace of mind and long-lasting performance.
Unique RCB® Patented Technology
Dumawall tiles are manufactured using the revolutionary RCB® technology. RCB® stands for Rigid Core Board. This unique and patented technology ensures that the Dumawall Plus tiles are extremely stable, water-resistant and safe. This also results in a very strong adhesion of the decor layer to the slab, preventing our decor layer from peeling. The ideal base for a shower you will enjoy for a very long time.
Photo Gallery
This stuff is AMAZING
These are vinyl tiles that are hung with construction adhesive. They're completely waterproof, super light and durable, they slide together with a tongue and groove fit for literally perfect seams, and you can cut them with almost anything
Dumawall Cloudy
Cladding gets a bad rep sometimes but the Dumawall range is one of our favourites to work with. The quality is brilliant and the appearance looks more like tiles than cladding.
What a difference 😳
we went from mid 70's to clean and modern!! We used dumawall on the shower walls! I love installing these types of showers, much more cost effective than a tile shower while still getting the look and feel of tile!