Duma World
The Ultimate Solution for Stylish and Practical Wall Paneling
Mar 15, 2023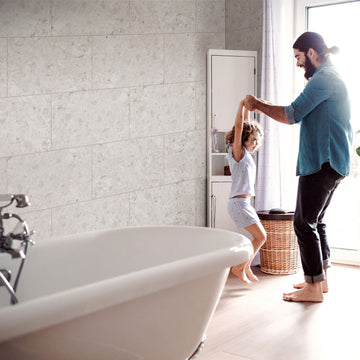 Dumawall Plus Tiles are a game-changer in the world of wall paneling. These innovative tiles have several unique selling points that set them apart from their competitors and make them the ideal choice for anyone looking to upgrade their walls in style.
Firstly, Dumawall Plus Tiles are 100% waterproof, making them the perfect choice for wet areas such as bathrooms, kitchens, and laundry rooms. Their tongue and groove edges allow for easy installation and a secure, watertight seal, without the need for grouting.
In addition to their waterproof capabilities, Dumawall Plus Tiles are also UV resistant, strong, and incredibly easy to install. Their interlocking design means that they can be quickly and easily connected, without any special tools or skills required. They can be glued, nailed or stapled to your walls, depending on your preference and the type of surface you are working with.
Dumawall Plus Tiles are also highly durable and recyclable, with an A+ rating for their environmental impact. This means that not only are they strong and long-lasting, but they are also a sustainable choice that can help reduce your carbon footprint.
When it comes to hygiene, Dumawall Plus Tiles are more hygienic than traditional ceramic tiles. They have a smooth surface that is easy to clean and maintain, with no grout lines or porous surfaces that can harbor bacteria and mold.
With their unique combination of style, practicality, and sustainability, Dumawall Plus Tiles are the ultimate solution for anyone looking to upgrade their walls. So why wait? Give your walls the makeover they deserve with Dumawall Plus Tiles.